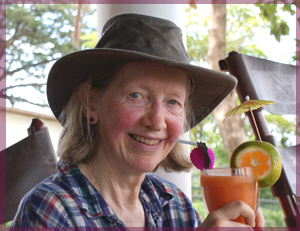 Canadian composer, Sylvia Rickard moved from Toronto to Vancouver in 1948. After studies in piano and theory for many years, Rickard took a couple of composition courses at U.B.C. with Jean Coulthard. Rickard got her B.A. degree there in French and Russian, 1959.
After travelling, and living in France, U.S.A., India and West Germany, Rickard began, after 11 years of "absence" from music, private composition lessons in earnest, with Jean Coulthard. Through this marvelous mentor a jump-start to prize winning, CBC radio broadcasts and performances, by star performers, Rickard's career in music began. At the Okanagan Composers' Festival, Rickard began to adjudicate compositions of younger composers. Piano composition gave way to songs, strings, solo harp, chamber music-both vocal and instrumental-orchestral and choral music, and cabaret songs. In 1999 Taras and Gaelyne Gabora very kindly invited Sylvia Rickard to be the first resident composer of the (Oberlin) in Casalmaggiore International Chamber Music Festival, in Italy. Since that time, her works continue to be played there.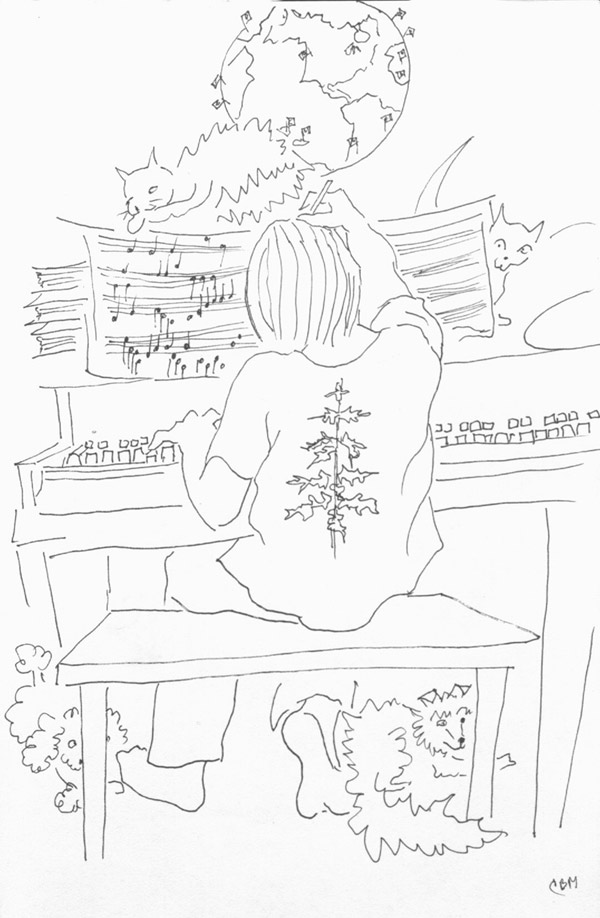 Rickard's passion for music is parallel with her passion for animal welfare. A vegetarian, she is a crusader for animals and the world's green and wild spaces. Her 2007 composition is: SONG FOR THE EARTH, for cello and piano. Lyricism, drama and humour dominate the music of this composer. Her musical output is about half and half: vocal and instrumental. Performances of her music are across Canada, and in the U.S.A., Hungary, Germany, Sweden, Italy, England, Japan, and Belgium.
Rickard's affiliations are: associate composer of the Canadian Music Centre (voting member of B.C. region), League of Composers, SOCAN member, life fellow of the Cambridge International Biographical Society.
In 2007 the Paris Conservatoire's Bibliothèque Bozidar Kantuser, Médiathèque Hector Berlioz invited Sylvia Rickard to submit scores and recordings to their library. 8 are currently on file there.